SMARTER DECISIONS. FASTER.
Predictive & Prescriptive Analytics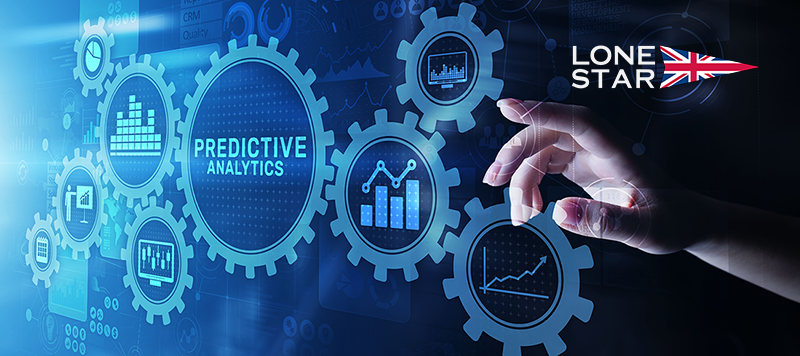 Smarter Decisions, Faster.
Lone Star Analysis Ltd. provides predictive and prescriptive analytics and guided artificial intelligence to help customers make smarter decisions faster. Organizations want to make informed decisions as they face uncertainty about the future and their data. Lone Star's technology improves confidence and reduces uncertainty in critical business decisions, big and small. We enable companies to improve operational and financial performance.
Optimization focuses on altering and elevating systematic processes, from planning to coordination, execution and optimization. Many organizations across a wide range of industries need the solutions within this discipline to improve. As such, they seek out Lone Star's expertise.
The systems engineering and integration solutions area of focus meets customers' organizational management needs to drive success. Lone Star® has tailored these solutions to assist with product and technology development.
The competitive line of business encompasses solutions designed to help companies set themselves apart. Gaining an edge over competitors allows Lone Star's customers to win more contracts, pursue new business opportunities, and optimize existing relationships. In addition to our solutions, Lone Star® offers a wide range of programs to boost customer knowledge through analysis and education.
Find out what Lone Star's Predictive and Prescriptive Analytics can do for your business
CAPABILITY FORGED THROUGH LEADERSHIP
Lone Star® Has Built a Strong Reputation as a Trusted Provider of Predictive and Prescriptive Analytics and Analysis in Industrial Markets. We Have Done This By Continuously Delivering High-Value Solutions That Lead to Significant Improvements in Operational and Financial Performance for Our Customers.

97% Customer Satisfaction
Unwavering commitment to delivering value through our solutions and services

70+ Patents Filed or Awarded
Dedication to advancing the state-of-the-art in AI, ML, simulation, and analytics

17+ Awards Achieved and Recognized
as a leader in our markets